PROGRAMS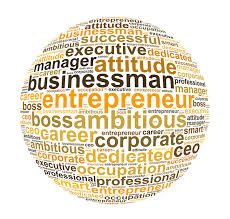 PROGRAM: BUILDING THE F.O.R.T.U.N.E. 500 LEADER: THE 7 RESULTS ACCELERATORS FOR LEADERSHIP SUCCESS
SUMMARY: In an ever-changing global eonomy, there are times when CEO's, Executives or business leaders can feel overwhelmed in leading their organizations in a globally competitive economy, keeping their teams productive, and promoting a leadership culture that remains on the cutting-edge of leadership success. This program is designed to grow your leadership team in any economy by implementing these 7 instantly-applicable leadership accelerators where leaders can remain authentic to their core values, boost the quality and quantity of future leaders ready to step-up and who are ready to lead, willing to lead, equipped to lead, and eager to lead. In addition, this program will unlock these 7 leadership accelerators to attract, train, and retain top talent by making small changes to your recruiting, hiring, and onboarding strategy. This program is a game-changer for any Executive who wants leadership culture to be at the center of their organization so that their leadership teams are more effective and more productive- now more than ever in a global economy.
AUDIENCE: CEO's, Executives, Business Leaders, Association Meetings, Conference Keynotes/Breakouts
PROGRAM: THE T.H.R.I.V.I.N.G. LEADER: 8 BUILDING BLOCKS TO DEVELOPING STRONG LEADERSHIP AT EVERY LEVEL IN YOUR ORGANIZATION
SUMMARY: Are you a leader who wants to: out-perform, out-think, out-compete, and out-maneuver any challenge, roadblock or obstacle you're faced with so that your leaders are more resilient, more capable, more committed, and more excited about embracing your leadership responsibilities? If so, this program will position the strong culture of your organization by consistently developing high-performing leaders who are: transformational, visionary, innovative, people-centered, relationship-focused, productive, and strategic leaders. Furthermore, this program will enable you to create a clear leadership blueprint/culture roadmap that will harness the potential of every decision-maker, manager, influencer, and contributor. In today's business climate, every leader must be well-versed in maintaining leadership integrity by promoting: passion, inclusion, collaboration, communication, and contribution by developing a strong leadership culture.
Some clients have already made investments in leadership training, which is ONE key component of developing a strong leadership culture. This program delivers an immediate and lasting profound impact on your leadership performance and execution initiatives by reaching deeper than leadership development solely focusing on competencies – and involving NOT just your executive leadership, but your entire organization in business development, business operation, strategy, and revenue-generating activities.
AUDIENCE: CEO's, Executives, Business Leaders, Association Meetings, Conference Keynotes/Breakouts
We provide programs to help leaders and organizations remain sustainable and relevant in a challenging global economy, provide actionable tools to business leaders who want to be more productive, more impactful, and more strategic so that every leader in every organization can contribute at their highest potential. Clients come to us for our expertise in training CEO's, Executives, and business leaders to install a leadership mindset & skillset to lead more effectively. Call us now to discuss your training, projects, and goals!
We are available today to help you find the best solutions to suit your leadership and organizational goals through coaching or consulting. Email Eliakim Thorpe at admin@EliakimThorpeSpeaks.com.